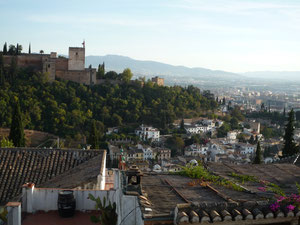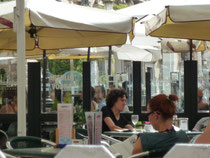 "Granada" is a famous, beautiful city situated in  south of Spain .It has spectaclar and famous monument of spain- Alhambra that is one of the candidates of the New Seven Wonders of the World. Granada attracts a lot of tourists from all over the world always  monument or two.

Granada is a charming city ,becouse; You feel at easy walking a lot of city without using any transportation , and  people is kind , and yet, its very easy to spend time in shopping in department stores, and enjoy eating in restaurants convenience. You can also enjoy the system of "free tapas"  , when you order a glass of beer or wine in bar in the city everywhere , they serve you each product comes with one small dishes called tapas .

Therefore,  visitors to this city, almost always,  visit here again a few months or a few years later,.

Obsessed with a mysterious charm, travelers from the old days, visited this place, the number of writers who left the countless great works of art. Americans Albeniz Washington Irving wrote the "Tales of the Alhambra", the representative of Spain musician, the most typical, and so on ... Manuel de Falla.